Time Zone out of whack?
Posted:
Tue Jul 27, 2010 9:04 am
Anyone else getting the incorrect time on the board? I just logged in and all the times have jumped 4 hours behind for me? I checked my preferences and i'm still set up for GMT plus DST in effect.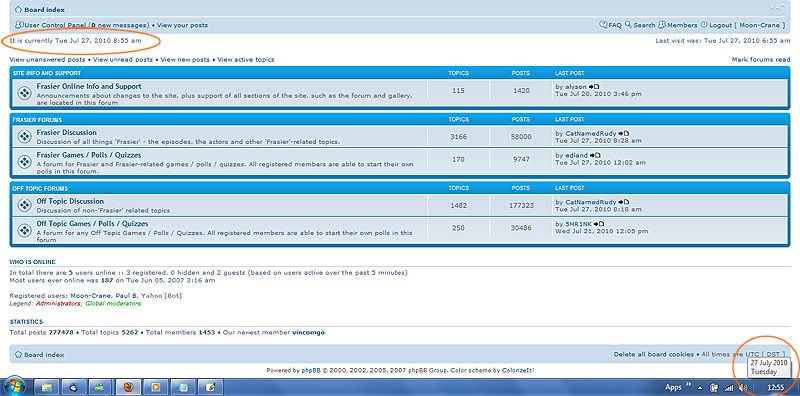 Just wanted to check if it's only me that's gone skewy?